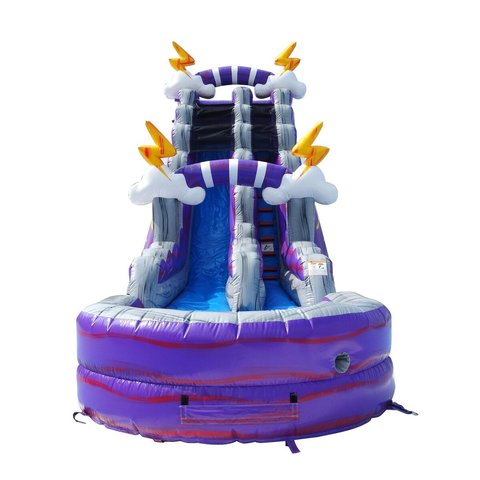 Purple Thunder 19ft Water Slide




$395.00

Please call to reserve this item.

Purple Thunder will send you flying down the slide lightening quick into a cool pool of water to splash in. This slide measures at 19' tall and features front loading non slip stairs. It also has an extended spalsh pool to ensure a safe landing for you and your guests. Fully enclosed netting at the top of the water slide to prevent unsafe use and jumping off the top of the unit. Warning label is attatched with safety instructions and a QR code to scan for a video of safety instructions.