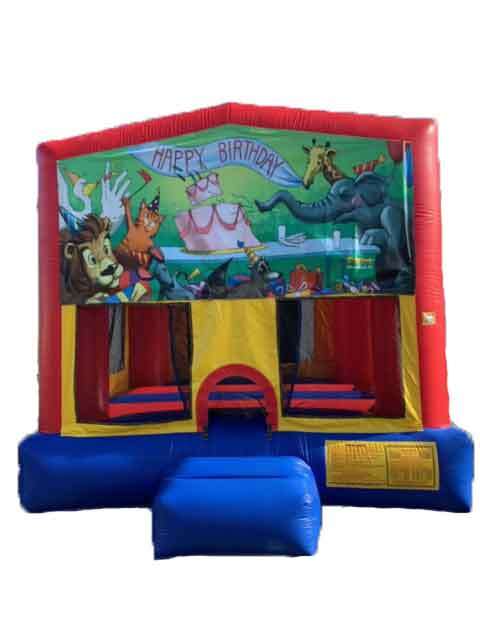 Classic Bounce Houses
Your classic jump house is a square inflated structure with large windows for viewing. Watch the kids jump around with smiles on their faces having a fantastic time. Our module jumpers have the ability to change theme with one of our banners or be without theme and stay the primary colors of red blue and yellow. The majority of our standard jumps are 13ftx13ft for the bouncing area and need a set up area of 14ftx17ft. This style is ideal for small children as well as smaller set up locations.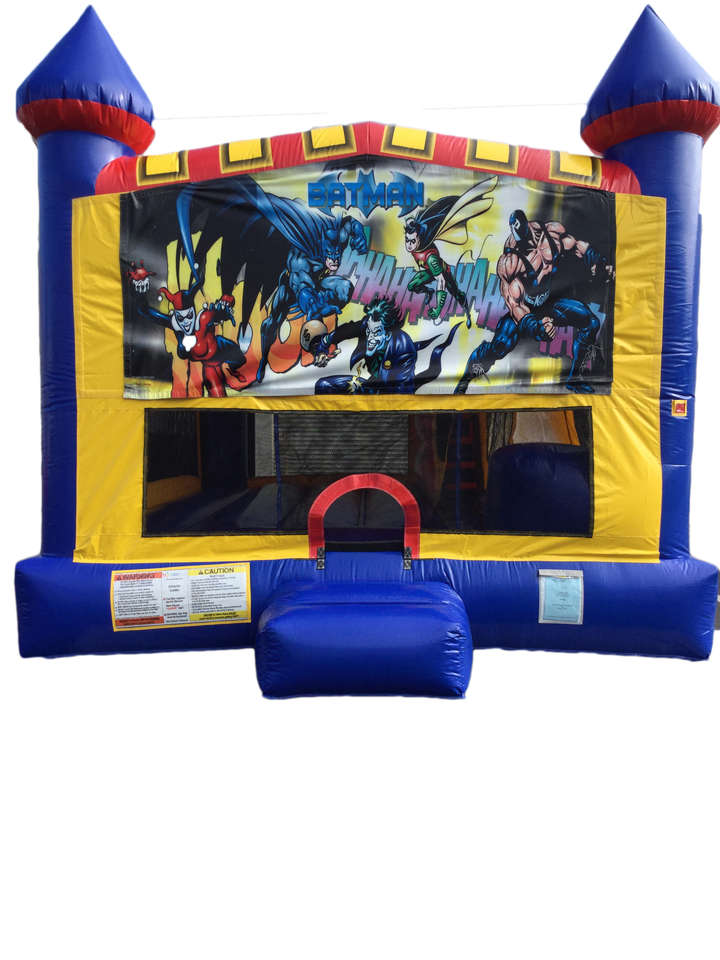 Jump and Slide Bounce Houses
Jump and slide bounce houses offer a large jumping area plus a inflated slide! Jumpin' Jacks offers multiple styles and designs. Jump and slides come in either 3n1 or 4n1 combos and with either an internal slide or external slide. The three in one's all offer a large jumping area with a large external slide. The four in one combos have two different designs. We have models that include a basketball hoop inside the jumping area as well as an internal slide, and other models that include a larger external slide and a basketball hoop outside allowing for activities both in and outside of the inflatable.

The Jump and Slide Combo's require a set up area of 17 ft wide by 24 ft long. Taking up approximately two full parking spaces. These units are ideal for ages 3+.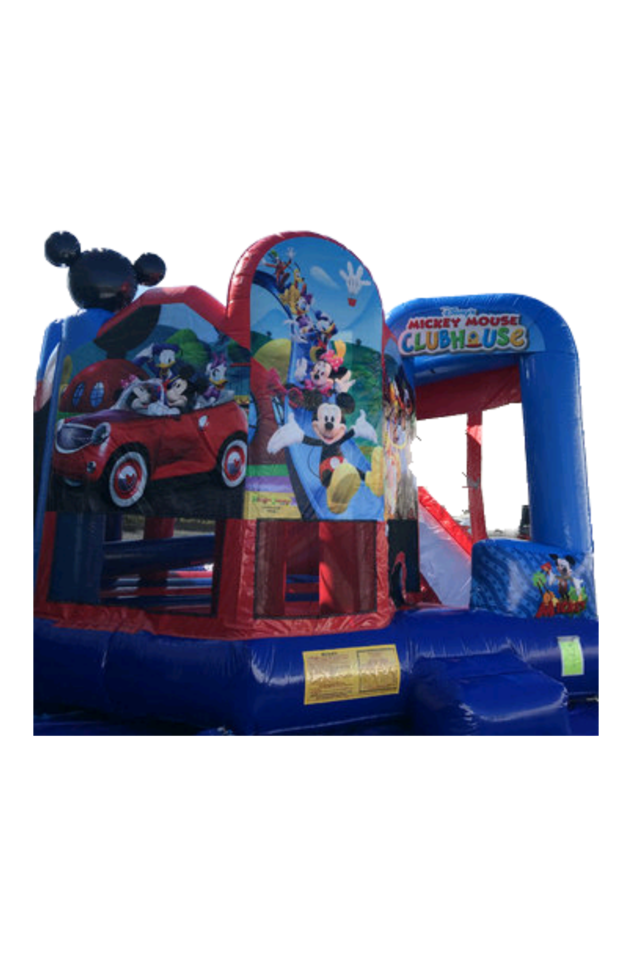 Jump and Slide Bounce Houses with Obstacle Course
Jump and slide obstacle course bounce houses, also known as a 5n1 jump house, offer everything a four in one combo does plus an awesome inflated obstacle course. All of the Jumpin' Jacks 5n1 combo's have internal slides and internal basketball hoops. These inflatables are quite large and need three and a half feet to four feet of clearance to move to the set up location.

Set up area needed for most models are 17ft wide by 26ft long. The Mickey 5n1 Combo pictured to the left needs a set up area of 20 ft wide by 23ft long.