We offer a lot of fun and interactive games that will engage your guests with the spirit of fun and friendly competition. These games range from inflatable competition like our basketball shoot out, over-sized board games, to adults climbing into Sumo Suits for a friendly but competitive match. These are great for team builders, school events like project grad, and fundraisers. Browse the selections below and click on the image or "More Info" link to get additional information and to make a reservation.




Recenlty Added: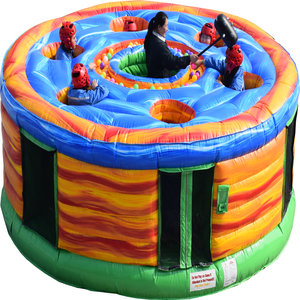 Human Whack A Mole
One of our newest interactive games is Human Whack A Mole. Six people play as the mole by hiding and waiting for the opportunity to pop and grab some balls for points. You have to be quick though as the person in the center will be trying to whack the human moles with a soft foam hammer and if you are hit you must put the ball back and count to 3 before you can try again.


Reserve Today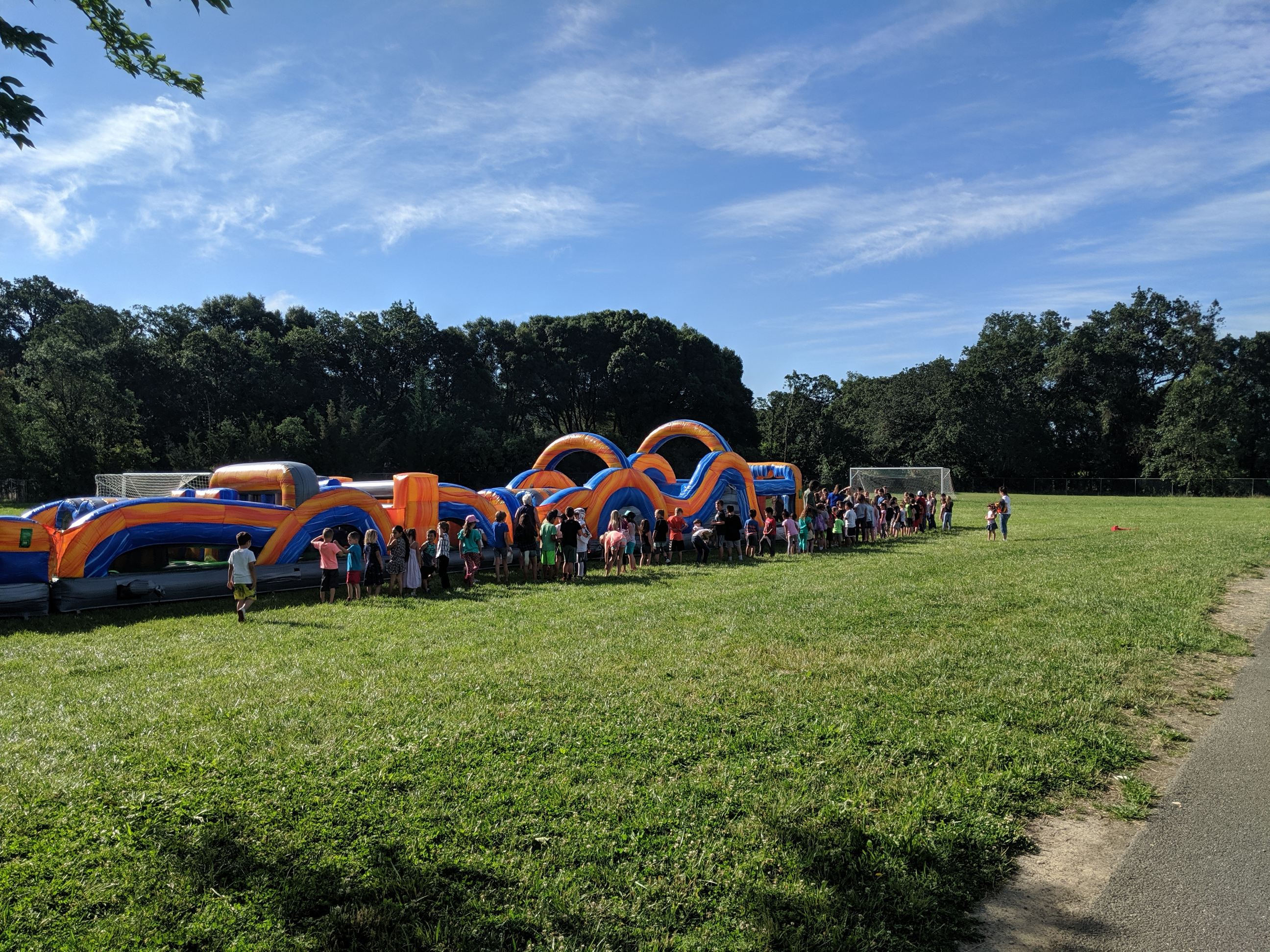 95 ft Radical Run Obstacle Course
Our newest and biggest obstacle course yet! The Radical Run obstacle course can be set up in multiple configurations and sized. Radical Run 7 is a 30 ft long piece featuring tons of pop ups, tubes and tunnels to crawl through. The Radical 35 starts off with some rock climb steps to a mini slide followed some barriers to blast through and lastly another obstacle hill and tunnels to crawl over and through. The 65 ft and 95ft versions of the course finish with our Marble Rock Climb slide for an exciting and fun finish.


Reserve Today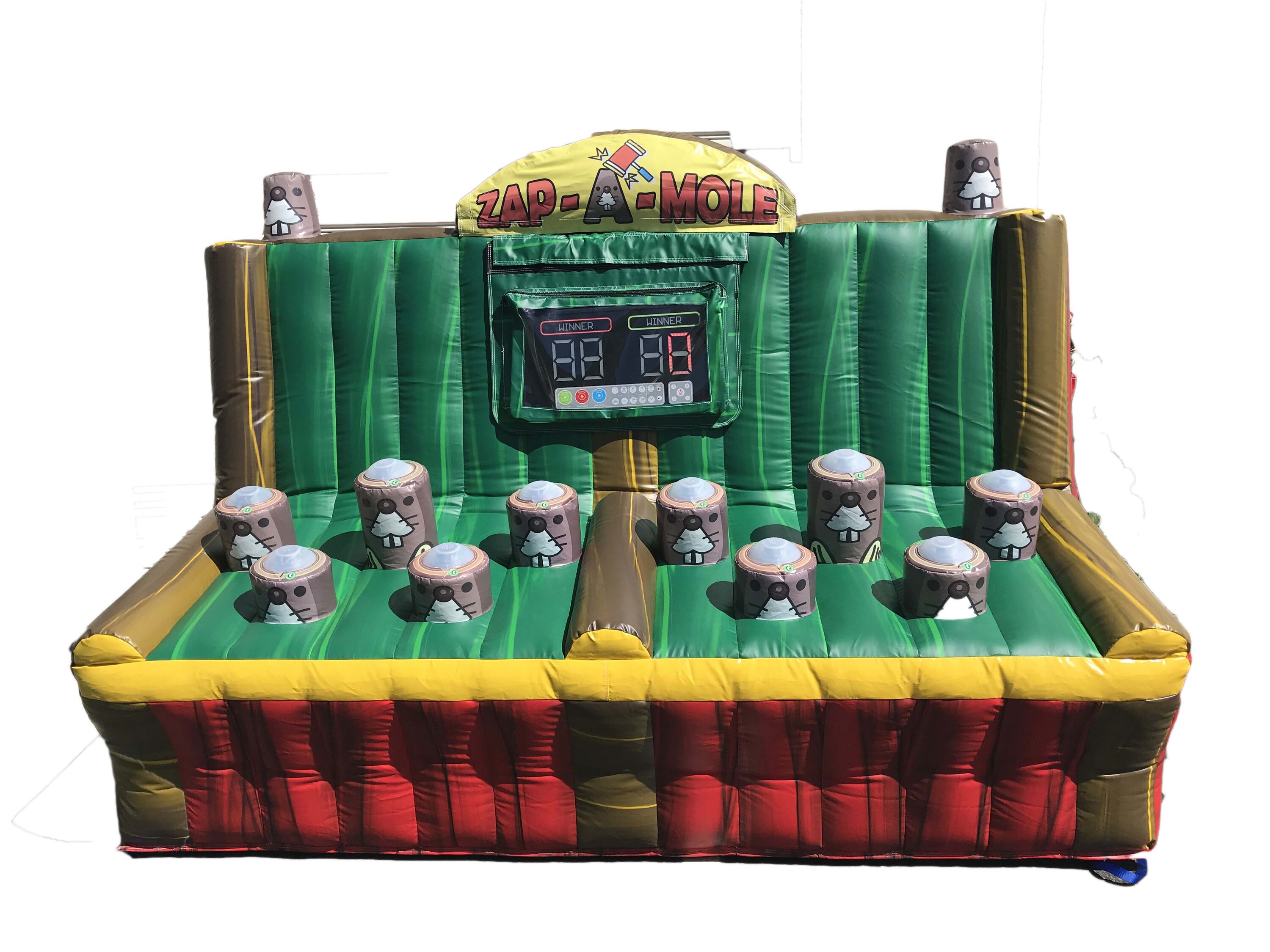 Zap A Mole
Looking for a cool inflatable and something different? Then look no further than Zap A Mole. This competitive 2-player game features head to head action where the contestants zap the mole's head when they light up scoring a point which is kept track of on the scoreboard. Each round lasts for one minute and then the scoreboard will declare the winner of the game.


Reserve Today
Frequently Asked Questions
Jumpin' Jacks is Sonoma County's highest rated inflatable company. We offer the best interactive inflatables for your party. We have inflatable sports games, obstacle courses, dunk tanks and more.
We also have all the extras to add to your party to make it a hit. Including cotton candy, sno cones, giant games like connect 4 and more.
We also offer an
on-time guarantee
. If it's not on time you don't pay a dime!
YES! Absolutely. Many of us at Jumpin' Jacks are parents as well and treat every event as if we are setting up for our own child's party. We will clean every inflatable at set up as well as at pick up to ensure a thorough job is done just for you.

Reserving is Easy! There are just four easy steps.

1) First select your party date and time.

2) Select you bounce house from the options available.

3) Fill out your information for delivery

4) Pay the 20% deposit to secure your reservation.

Once you are reserved you will receive a confirmation email. We will follow up with you 1-2 days before you party to let you know our estimated time of arrival for your event.