Jumpin Jacks offers the best water slide rentals in Napa California. Below you will find all of our summer time favorites that are sure to be the highlight of the summer. Our slides range from 12 feet tall to a staggering 19ft tall! Jumpin Jacks offers Napa some of the most unique water slide themes available like our 19 foot Purple Thunder Water Slide and our Ocean Battle theme. Also available is the classic dolphin theme with our 12ft splash down. Lastly, we have added our first slide available for set up on hard surfaces like cement with our red white and blue Flash 15 ft water slide.
Popular Water Slides In Napa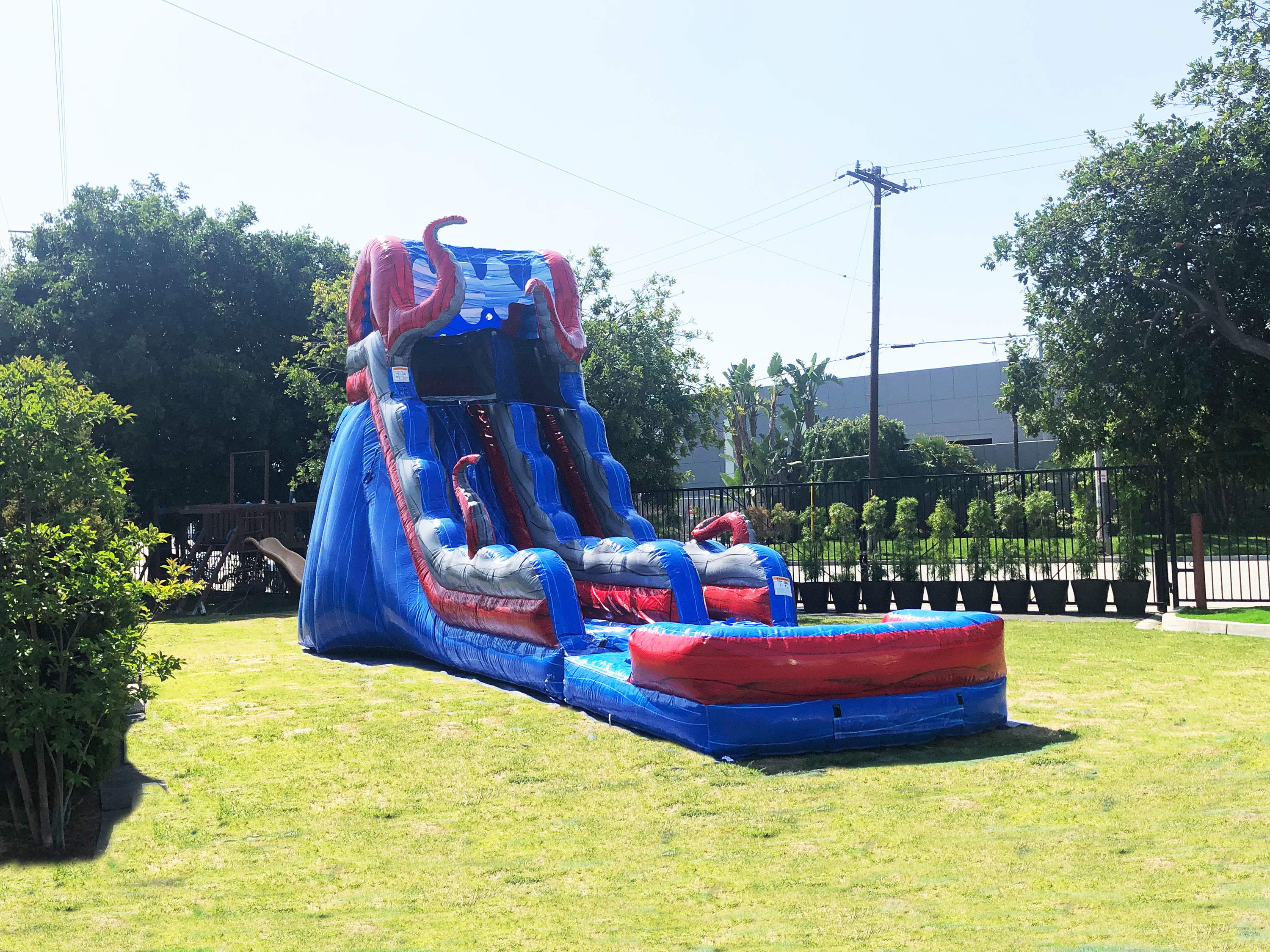 Ocean Battle 19'
The Ocean Battle theme is a show stopper of a slide. Fully Inflated this unit is 19 feet tall giving you and your guests and exhilarating fast trip into the splash pool below. With the front loading stairs you are able to head right back up directly from the pool to go for another fun ride.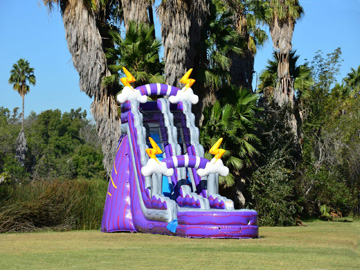 Purple Thunder 19'
The Purple Thunder Water Slide is our most popular slide. With a beautiful theme and design this is yet another large show stopper for your event or party. Front loading for quickly going up and down to enjoy maximum fun.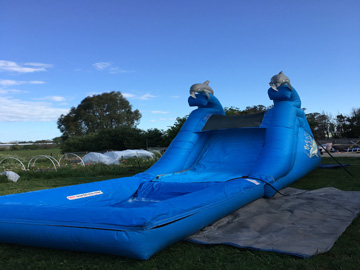 Splash Down 12'
The Splash Down 12' option is great option for younger kids. Easy (not steep) rear loading option with a safe but fun slide to a large pool at the bottom. This slide is also a water saver as it does not need a constant stream of water to slide to the pool below!
The Flash 15' Water Slide
The Flash 15' is our all american red white and blue marbled theme. This option has an inflated splash pool at the bottom that gathers the water as it runs down the slide. With no drop off into a pool we can safely set this slide up on hard surfaces like cement or rock!


15ft Water Slide
Order-by-Date

Photo Booth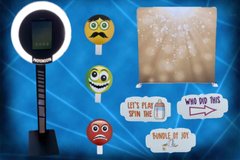 Table-and-Chair-Rental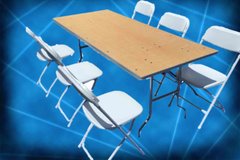 party packages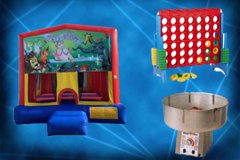 bounce houses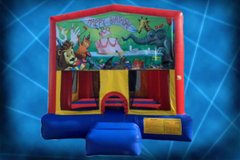 combo bouncers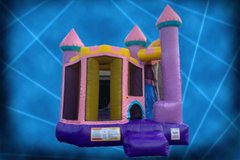 slides and obstacle courses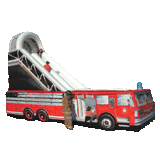 Carnival Games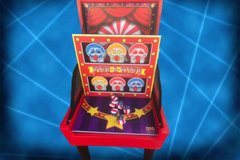 water fun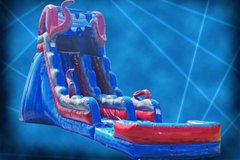 Interactives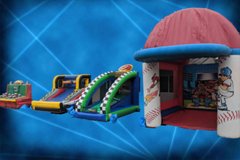 concessions-and-more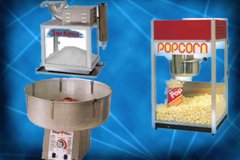 Highest Rated Water Slide Rentals In Napa
Jumpin' Jacks has been in business for over 20 years delivering water slides and other inflatable fun to birthdays, summer bbqs, family reunions, church and corporate events. We are a 5-star rated company that guarantees to have your delivery on time or you don't pay a dime! We are experts in delivering fun and a good time for all. Don't settle for just an average party, make it one to remember!
Frequently Asked Questions
Jumpin' Jacks is Sonoma County's highest rated inflatable company. We offer some of the best looking water slides with unique designs and set up options. Ranging from 12ft to 19ft, and some even offering a slip n slide attachment option, you can't go wrong with choosing Jumpin' Jacks for your water slide.
We also have all the extras to add to your party to make it a hit. Including cotton candy, sno cones, giant games like connect 4 and more.
We also offer an
on-time guarantee
. If it's not on time you don't pay a dime!
YES! Absolutely. Many of us at Jumpin' Jacks are parents as well and treat every event as if we are setting up for our own child's party. We will clean every inflatable at set up as well as at pick up to ensure a thorough job is done just for you.

Reserving is Easy! There are just four easy steps.

1) First select your party date and time.

2) Select you bounce house from the options available.

3) Fill out your information for delivery

4) Pay the 20% deposit to secure your reservation.

Once you are reserved you will receive a confirmation email. We will follow up with you 1-2 days before you party to let you know our estimated time of arrival for your event.